And, at the 87th precinct house, in the moments after midnight on Christmas morning, a suspect in the squad's lock-up, like all the others there, heard the cry of a baby boy, new born behind a wall of filing cabinets, and said:
"Behold, a virgin shall conceive and bear a son, and his name shall be called Emmanuel."

"Amen," said the [pot-dealer] Knowles.
The shortest of Ed McBain's more than fifty police procedurals centered on the 87th precinct in a huge city, not unlike New York — And All Through the House, published in 1984 — tells in its brisk forty pages the story of the baby's birth amid a sometimes cantankerous crowd of two pot-dealers, a jewelry thief, a kid who stole a sheep from the city zoo as a Christmas present for his sister, five detectives and a clerical cop in uniform.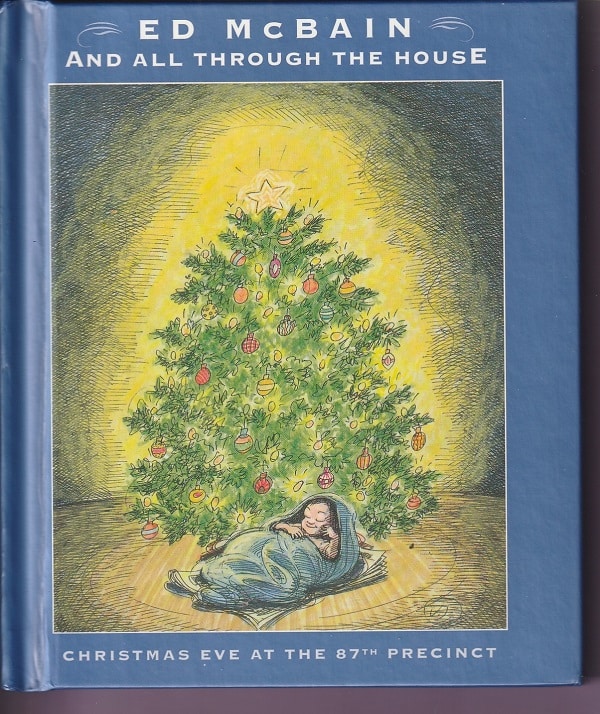 It's a sweet tale of quirkily human malefactors and cops, and of criminal activity and police work even on Christmas Eve, and of a couple of kids from Puerto Rico, 16-year-old "enormously pregnant" Maria Lopez and her 20-year-old husband Jose.
No room
They'd come to the big city following the star of a promised job and the promise of a place to stay with a cousin, but, on arriving, found no room at the cousin's place. In fact, no cousin. And they ended up in an abandoned building.
An inexperienced ambulance intern shows up in response to the squad's call for help, and, somehow, he and Maria are able to bring the baby boy into this world of ours.
And the jewel thief intones the lines from the Book of Isaiah that Matthew quotes in his gospel, those lines about a virgin and a son and the name Emmanuel.
And the pot-dealer lays out before the baby and his mother the loot the jewelry thief had thieved — "gold rings and silver plates, bracelets and necklaces, rubies and diamonds and sapphires that glittered in the pale, snow-reflected light that streamed through the corner windows."
"Not a bad name"
And the good guys and the bad guys circled around the creche of blankets on the squad room floor like so many shepherds and kings, and there was even a farm animal.
"That's not a bad name," Meyer said to Jose. "Emmanuel."

"I will name him Carlos," Jose said. "After my father."
Patrick T. Reardon
12.25.22