Fredric Brown's murder mystery The Fabulous Clipjoint, first published in 1947 and reissued last December by Penzler Publishers, was good enough to win an Edgar Award for Best First Novel. But you don't have to be a fan of detective fiction to enjoy it if you're a modern-day Chicagoan.
Brown writes with a great deal of specificity about the Near North Side in 1940s Chicago, and it's a much different place from the Near North Side of today with its fancy tourist hotels and sushi restaurants and fitness gyms.
The hero of the novel is 18-year-old Ed Hunter who is an apprentice printer at Elmwood Press where his dad is a linotype operator. The family lives in a fourth-floor walk-up on Wells Street, and, as the book opens, Ed is dreaming of reaching through a glass window for a trombone.
"It was the hockshop on North Clark Street, the west side of the street, half a block north of Grand Avenue." That's about where Brindille, the French restaurant, is nowadays.
"That neighborhood!"
Ed can hear the sound of the elevated train — today called the Brown Line — a block away on Franklin Street as he starts to wake up just before his alarm clock goes off. He gets dressed, starts the coffee and goes to wake Pop, only to find him missing. His father had been out drinking the night before, and Ed is worried.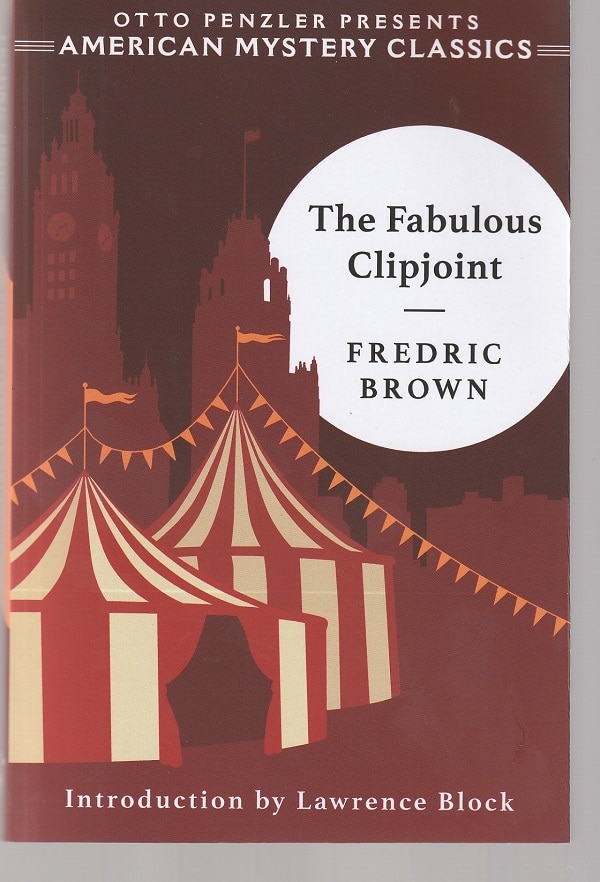 His worst fears become reality when two plainclothes cops show up at the apartment door to say that Wallace Hunter was found murdered in an alley. Later, after some investigation, a detective named Bassett meets with Ed and Pop's brother Uncle Ambrose, a carnival worker, and Ed asks if the police know where Pop went before the killing.
"On Clark Street, first. Stopped in at least two taverns there; could be more. Had only a couple beers in each. He was alone. Then we picked up the last place he was; we're fairly sure it was the last place. Out west on Chicago Avenue, other side of Orleans."
That's about where Lang Ocean Spa Thai Bodywork is today.
Ed asks where his father's body was found, and Bassett responds, "Alley between Orleans and Franklin, two and a half blocks south of Chicago Avenue." Between Huron and Erie.
"Then he must have walked south on Orleans and cut through the alley toward Franklin," Ed says. "But — gosh, in that neighborhood, why'd he want to go through an alley?"
On or around that block today are such upscale dining and drinking establishments as Clutch Bar Chicago and Union Sushi + Barbeque Bar and The Franklin Room. Quite a contrast to the seedy bars that Pop had frequented.
Gritty in its Chicagoness
Ed and Uncle Ambrose spend the rest of The Fabulous Clipjoint looking for Pop's killer, getting on the trail of three bank robbers and digging up family history.
And all their movements in and around the Near North Side and over to the Gold Coast and through the Loop can be tracked across the very specific geography of Chicago and its street grid. The blocks then are in the same place they are today, and the fun is to realize that, in many cases, the stuff on those blocks has radically altered, even when the buildings have remained the same.
The novel is well-done in an old-timey way, gritty in its Chicagoness, unusual inasmuch as it features a detective team of a teenager and his carnie uncle, twisty in unexpected and original ways, even a bit psychological. Brown's success with the book led to six more mysteries featuring Ed and Uncle Ambrose as Chicago-based detectives.
"A fabulous clipjoint"
As for the novel's title, a clipjoint is a bar or a night club where rubes are tricked into spending too much in return for very little. They were fairly common in the mid-20th century although not so much today.
For Ed and Uncle Ambrose, though, it's a metaphor for the darkness — and opportunity — they found in their investigation. Ed's foray into detective work has left him somewhat bruised and sad but also more mature and more confident. And now open to a life of adventure.
At the end of the book, they are seated at a table in the restaurant on the top of the Allerton Hotel — presumably the Tip Top Tap — on Michigan Avenue, and they look south toward the Loop.
"It was beautiful in the bright sunshine. The tall, narrow buildings were like fingers reaching toward the sky. Like something out of a science-fiction story. You couldn't quite believe it, even looking at it."
"Beautiful as hell," Ed says. "But it's a clipjoint."
His uncle agrees: "It's a fabulous clipjoint, kid. The craziest things can happen in it, and not all of them are bad."
One final note: I did an internet search and found a number of other covers, some of which don't match the story at all, not that that's all that unusual. Two reference Chicago, especially the photographic one with the el train running across the bottom. The cover for the new edition is probably second best. It seems somewhat generic, but subtly it says Chicago by its silhouettes of the Wrigley Building and Tribune Tower.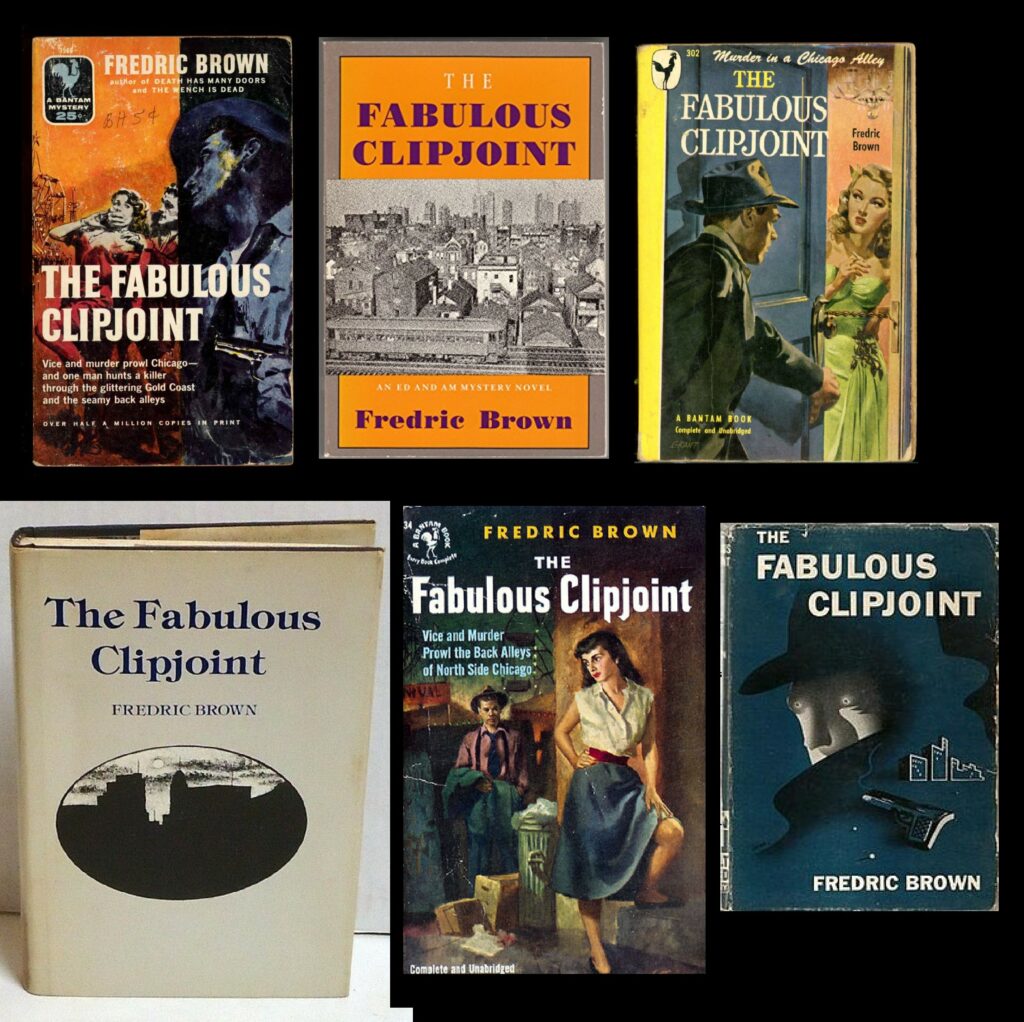 Patrick T. Reardon
4.26.22