One of the guys from basketball at the Levy Senior Center in Evanston is recovering, apparently well, from the coronavirus.  But he's been stuck in a motel for weeks.
So, at noon today, a bunch of us formed a cavalcade to drive past as he stood on the sidewalk, masked, waving at us like a dignitary.  We honked our horns as if he'd gotten married. Or won the pennant.
It was good to see the guys who gathered to make the drive — and the guy who's looking pretty good after wrestling with this invisible Leviathan.
Driving home, I wanted to walk but not around other people.  Calvary Cemetery fit the bill.
There were a few visitors, off somewhere across the fields of graves or down the long paths.
And there were the monuments of stone, bronze and even a Mardi Gras necklace.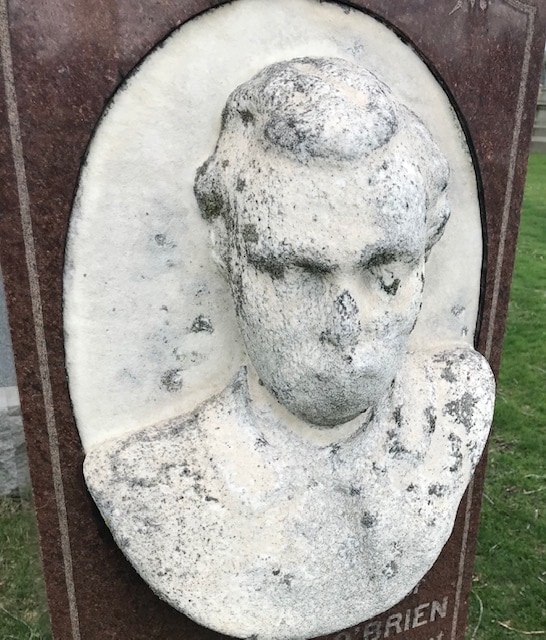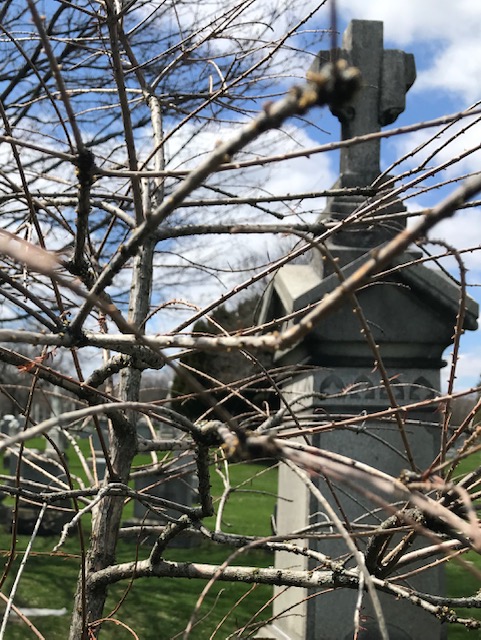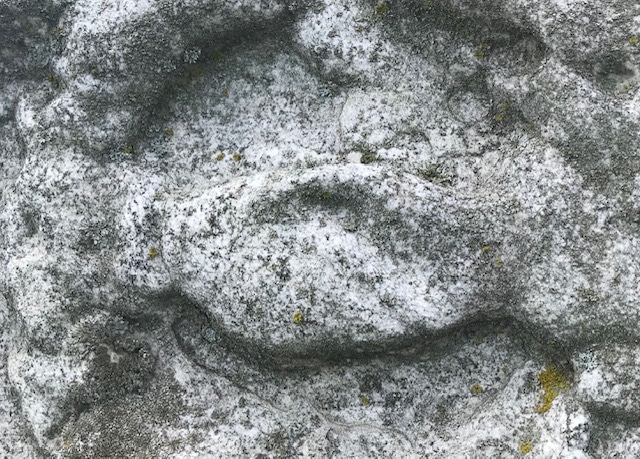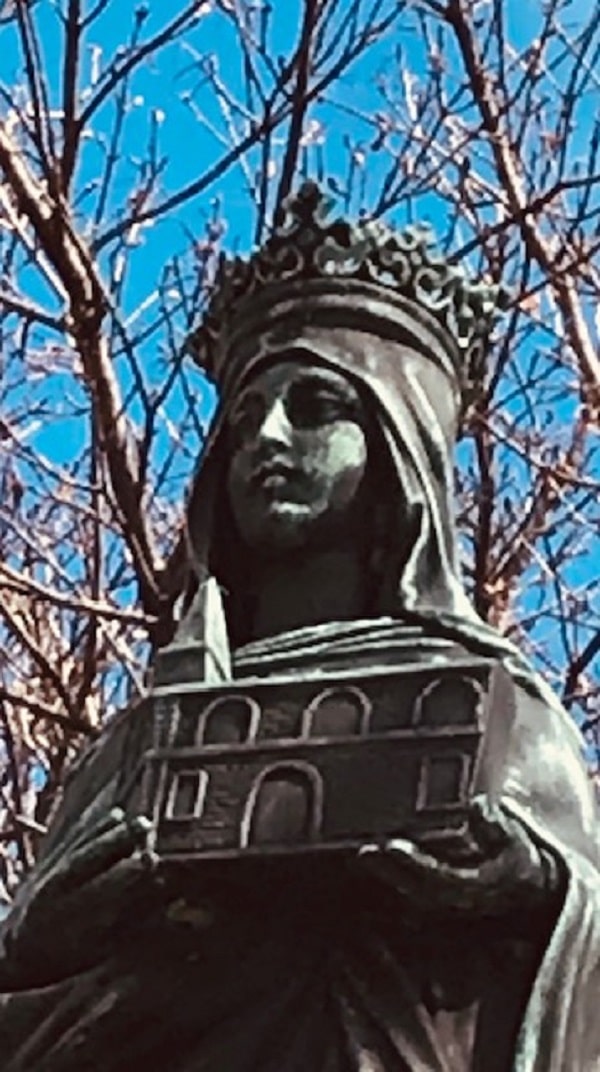 It was good to get out.  Good to see our friend and think about getting back onto the basketball court.
And the drive was long enough for me to listen to Bob Dylan's new "Murder Most Foul" song, as well as "Brownsville Girl."
Patrick T. Reardon
4.10.20