The lakefront parks are closed, as are all the other city parks.
Walking on the sidewalks of Edgewater — normally an invigorating exercise — is weird.  I find myself scanning ahead of me to judge whether anyone's coming near me, whether the person is or isn't wearing a mask, whether the person is or isn't alone.
Do I say hi?  After all, we're all caught up in this coronavirus thing much bigger than ourselves.
Yet, any random person breathing the same air as I am could be a danger to me.  And, of course, I could be a threat as well.  I don't think I have coronavirus, but….
At least with a broken leg, you know you have a broken leg.
So, I did a walk at Calvary Cemetery in Evanston this morning.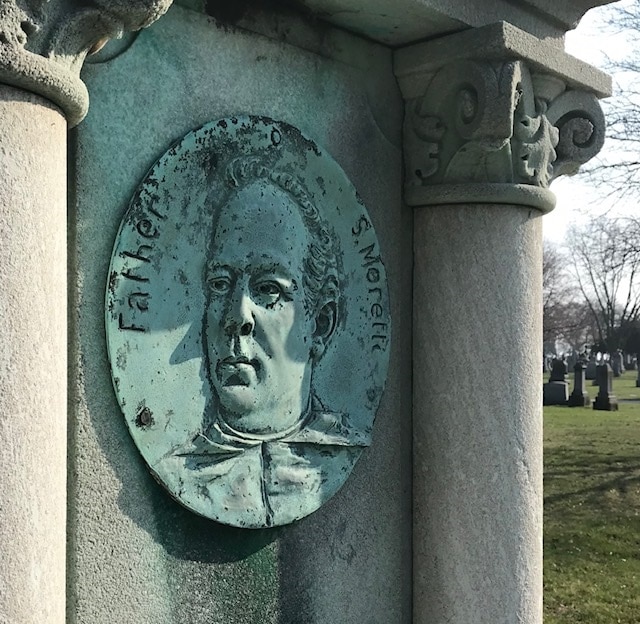 I don't know who this priest is amid several rows of flat stones for dozens of other (lesser?) Fathers. This image is impressive because it gives a sense of who this person was.  In most American cemeteries, the statues, busts and bas reliefs tend to be fairly generic, one-size-fits-all.
That's not the case at the Pere Lachaise Cemetery in Paris where many of the monuments are works of art, such as this statue of the painter Theodore Gericault which tops a memorial that also features bronze copies of some of his masterpieces.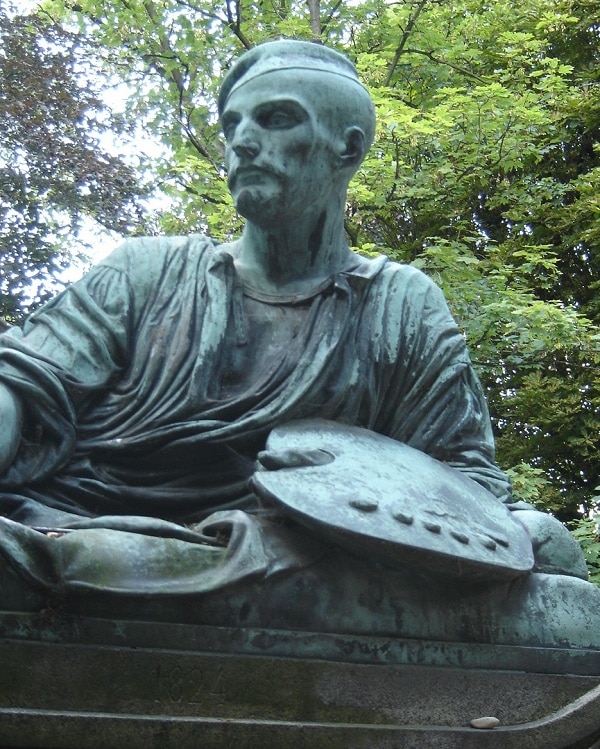 Contrast that with this stone figure at Calvary of some woman in a long, heavy gown with a palm in her right hand and her left hand atop a walking stick.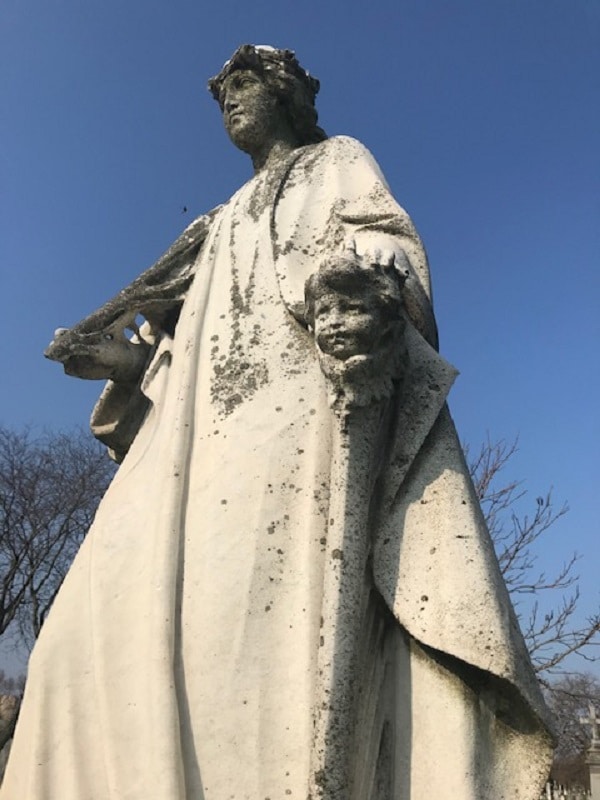 The top of that walking stick is pretty odd.  I have no idea what metaphor or morale is supposed to be conveyed.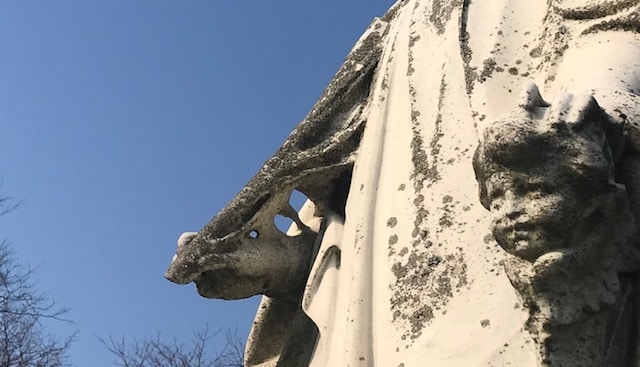 There's a certain kind of soft stone that was once used for tombstones that, as the years and decades go on, is worn down by wind and rain.  The lettering fades away to nothing, and even the image blurs.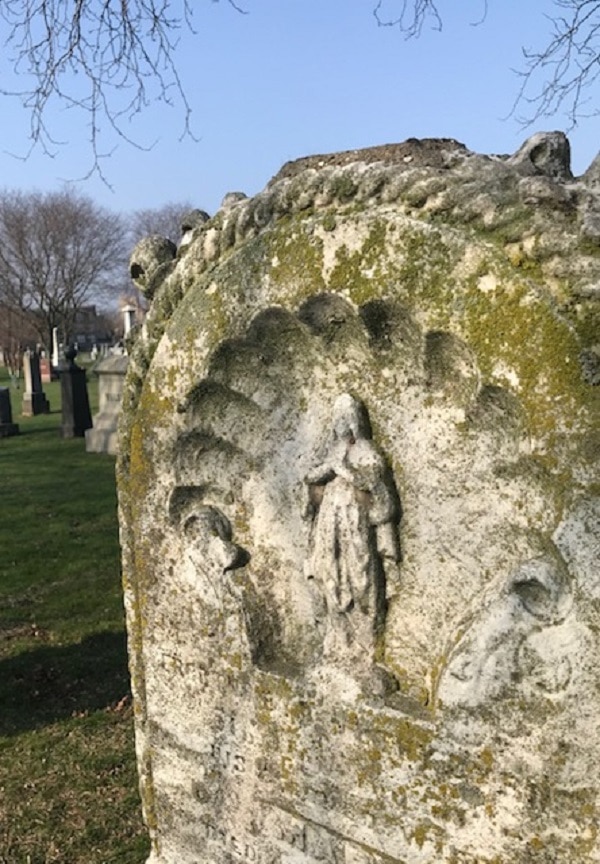 Even with the blurring that takes place, some monuments still tell their story, such as this one that portrays two children, identified on the base as Artie and Willie.  It is touching and made even more so by the small stuffed shark, now badly faded, that someone of our time has put in their arms.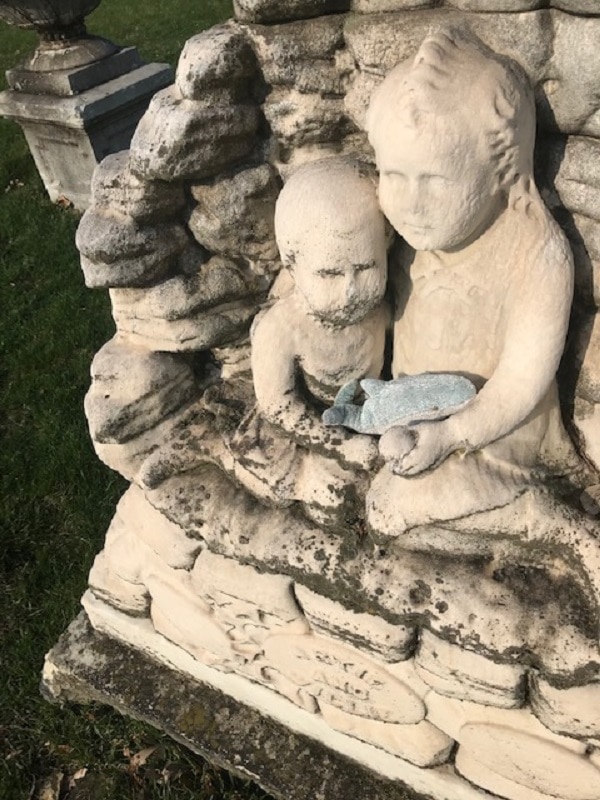 Part of the fun, for me, of a cemetery is to find beauty in the details, such as in these two images: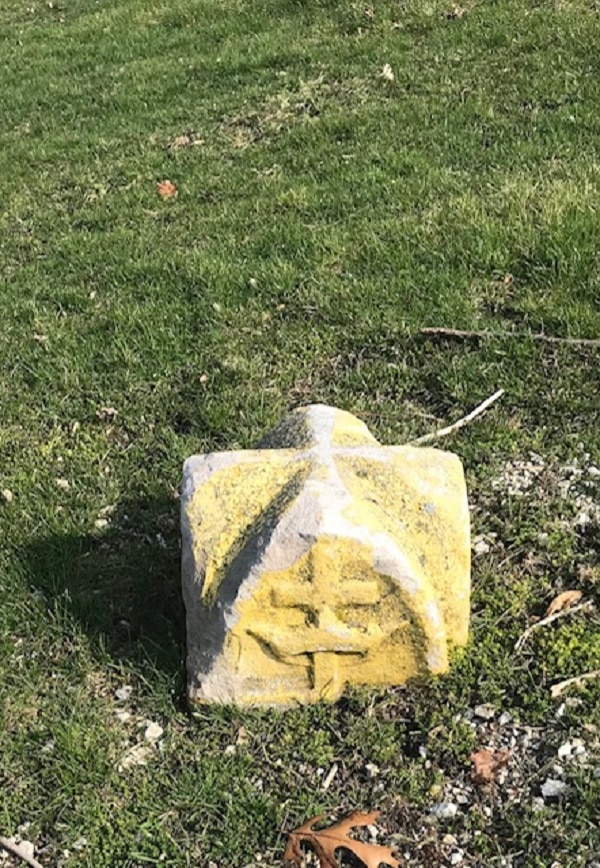 The world makes its own beauty whether we're here to see it or not.
Patrick T. Reardon
4.7.20