The afternoon was cold, dark and rainy at Calvary Cemetery.
Maybe that's why I ended up in my short walk there, focusing on the textures of things, such as this sideview of one of several angels adorning a tombstone.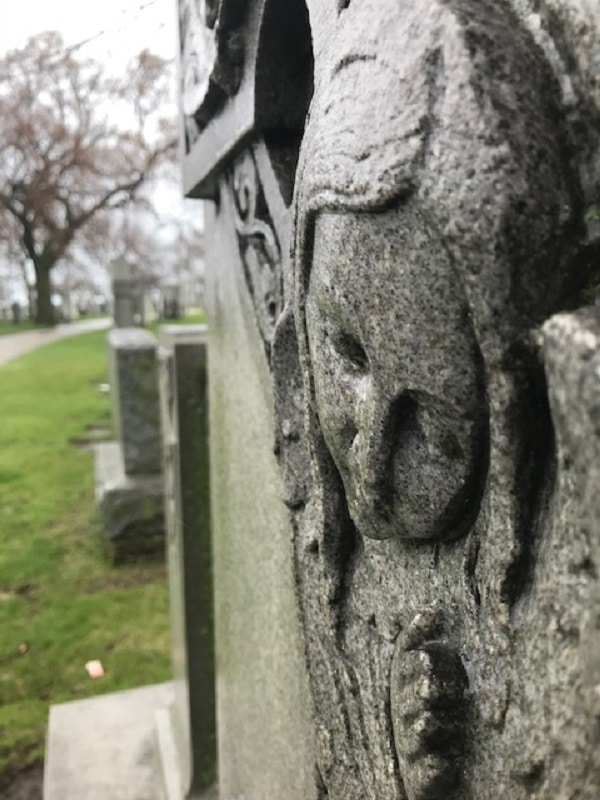 I liked the simple sharpness carved into the fronds of this ornamentation on another.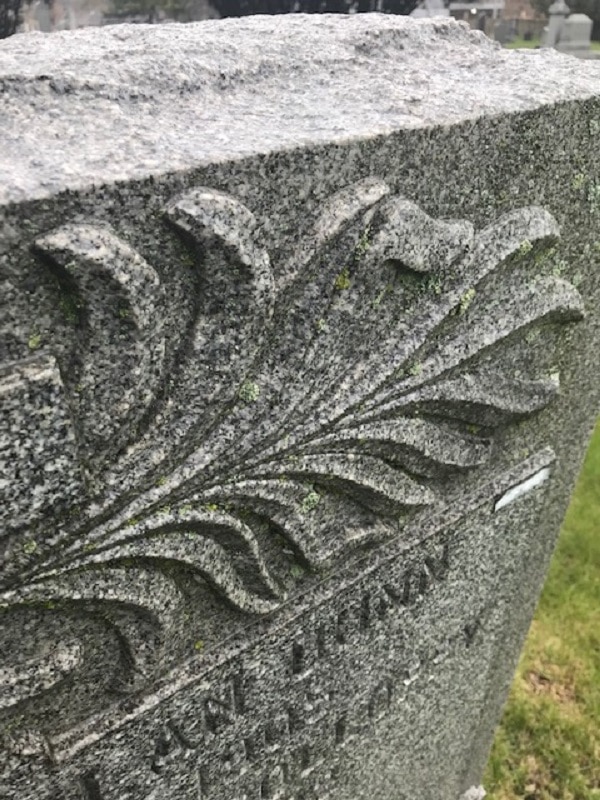 And the boulder-like character of this rough-carved edging around a monument.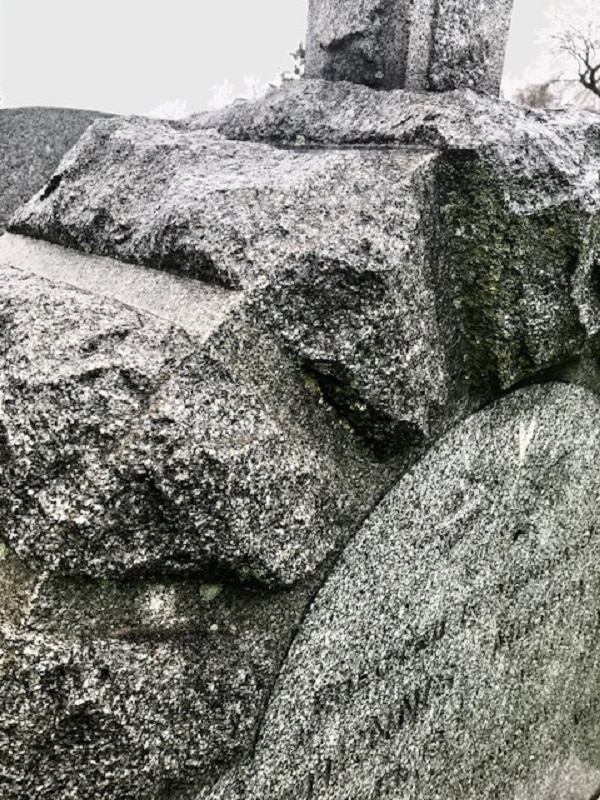 There was the contrast of the worn tan stone with still legible letters against the gray-stone fashioned in the shape of a rope.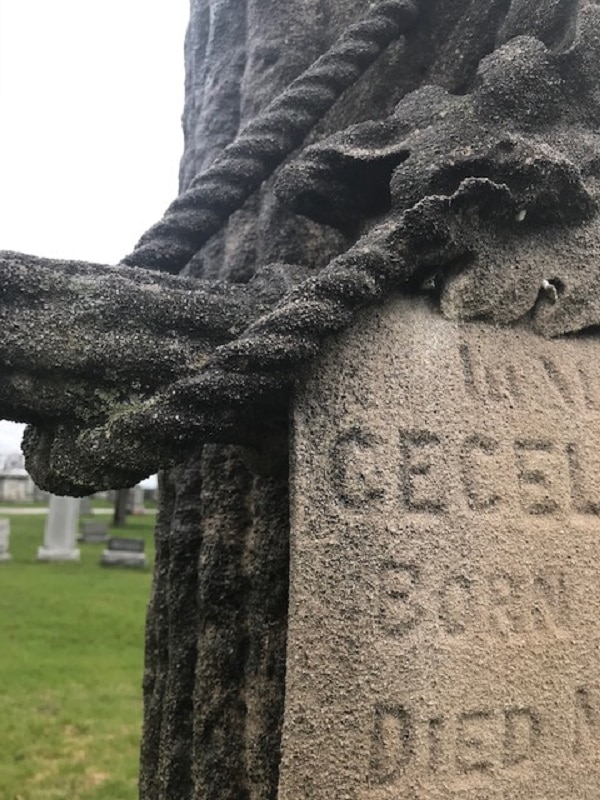 And then this chalice, all but worn away by the wind.  At some future time, it will be hard to know just what is being portrayed.  Now, it gives the impression of an out-of-focus photo.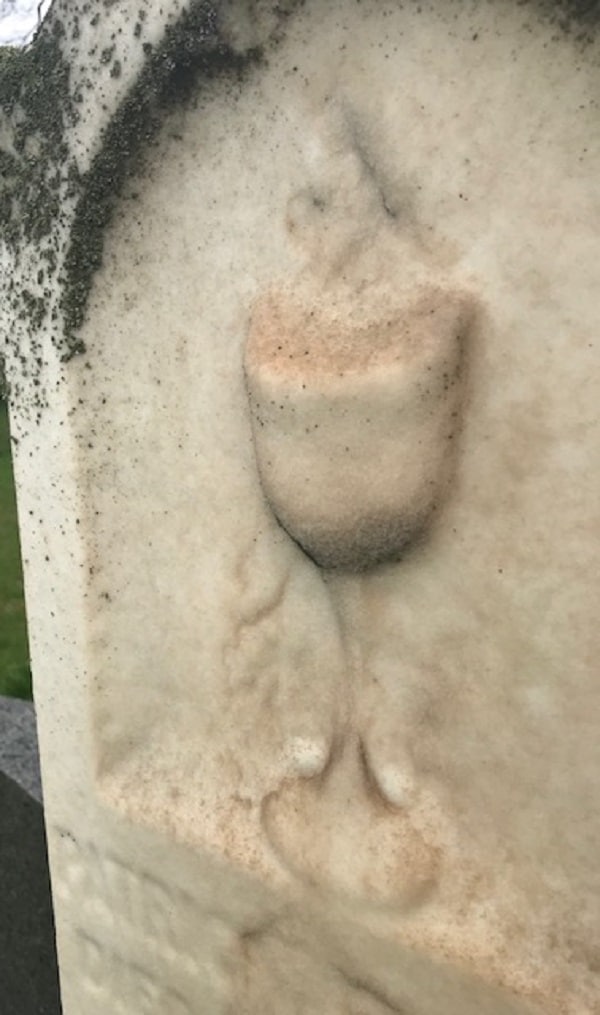 How can you not be drawn to lichen on a rough-face stone?  As a city boy, I don't know why it's there or what it is, but it's clearly something living on something inert.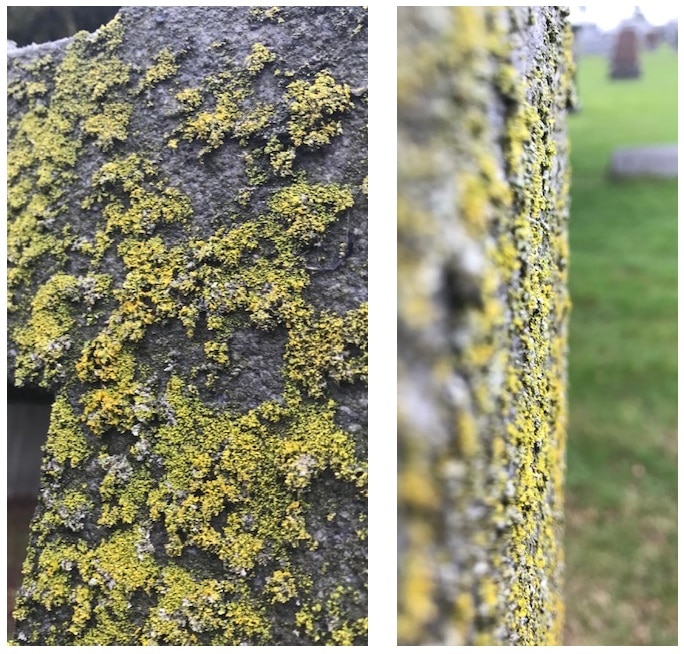 And, finally, another sideview of another image on a stone.  There's no genius in the carving of this.  Still, it says something to my flesh and blood to see stone embodying a body.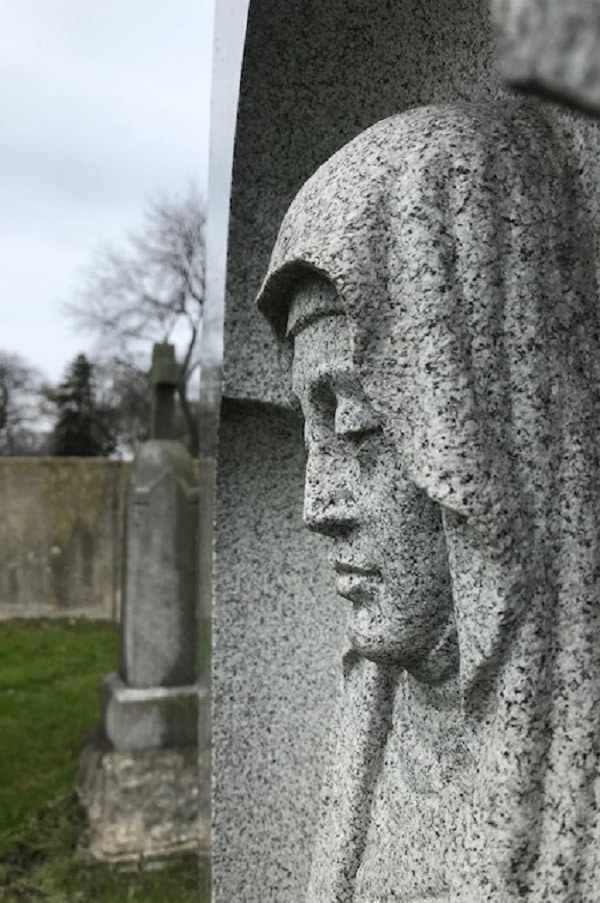 Do I wish I were made of stone to last longer than this bag of blood and skin will survive?
Well, think of the chalice.
Even carved stone is worn down in the end.
Patrick T. Reardon
4.25.20