Word
By Patrick T. Reardon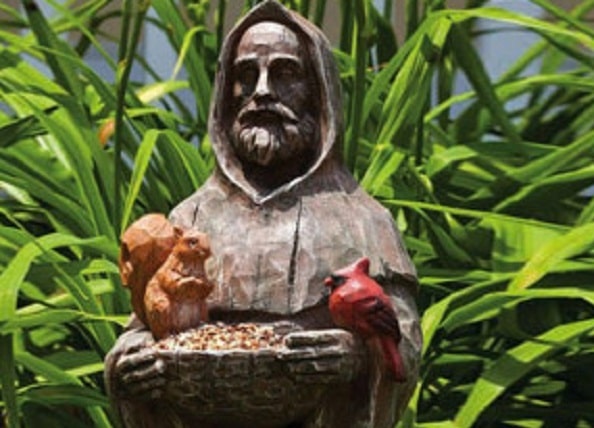 Declaw the lion King
to a plaster saint.
Declaw Lincoln
to a penny.
Declaw Francis
to a birdbath.
Declaw the man
with nails in his wrists.
Pull claws from humbly proffered hands.
Pull teeth.
Pull the skin away to fashion a lampshade.
Pull this arm out and hammer, and this arm.
Pull the wood upright.
Wear the wood
as a tiny, silver, two-lined elegance
on a thin, silver chain,
suspended over
and pointing to
the starlet bosom's cleft.
Unmake the flesh of the Word.
Patrick T. Reardon
4.2.20
This poem was originally published in Adelaide Literary Magazine on 9.16.19.