Maybe I'm not as good of a Yankee fan as I'd thought. Or maybe it's something about baseball cards.
Truth is, Bob Woods' Yankee Greats: 100 Classic Baseball Cards, lushly illustrated with slightly larger than life images of cards for a lot of great, near great and some, honestly, fairly middling Yankees, left me underwhelmed.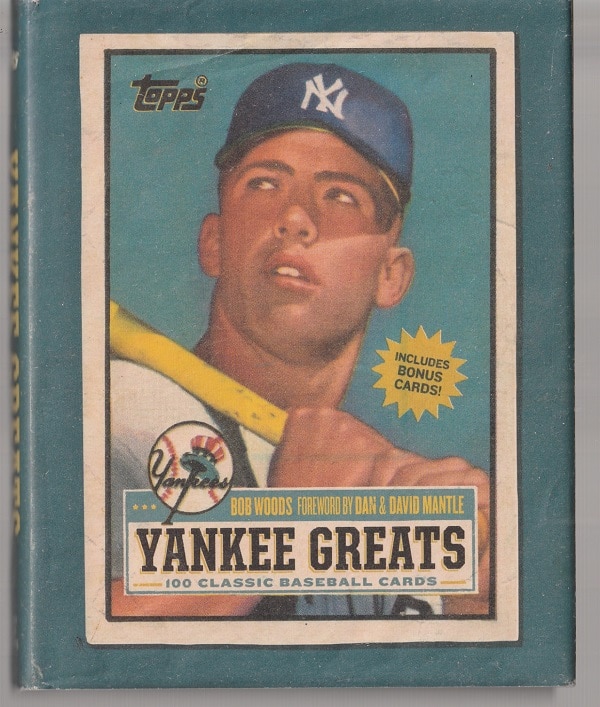 I don't think I need to leave Yankeedom with my rucksack. I know each and every one of the players on display here and have cheered for them either in life or in looking back on Yankee history.
My lack of enthusiasm for this book, I think, has more to do with the nature of baseball cards.
When I was a kid in the 1950s and early 1960s collecting these cards, they were the best way to get to know players. Most cards featured the guy's face, so I could know what Elston Howard looked like and Jim Bouton.
Today, by contrast, there are oceans of images available in print, online and on TV for just about every major leaguer ever. (OK, some of the guys from the first several decades aren't chronicled very well.) Baseball cards lost their role long ago as the best way to see a player.
All of these cards are from the Topps company, going back to the 1950s, and those after the 1960s are much more likely to show an image of the player doing something. Instead of a portrait, the card is a photo of the guy in action. Nothing wrong with that, except there are a lot of other, better images to be found, not as cramped by the dimensions of a card.
Also, because Topps didn't arrive on the field until the mid-20th century, the cards for several Yankee greats — Babe Ruth, Lou Gehrig, Tony Lazzeri and Joe DiMaggio — are "retro-cards," i.e., published after the careers of these guys.
This is all pretty picky, right? I think a lot of other Yankee fans will find the book a lot of fun. My reaction is, well, my reaction.
And, I have to admit, I found a lot of enjoyment from some of the cards:
The 1954 card for Ed Lopat, both the front and the multi-colored statistics on the back, reminded me of these cards that came out a few years before I started collecting. For pre-teen me, these had the aura of being classics.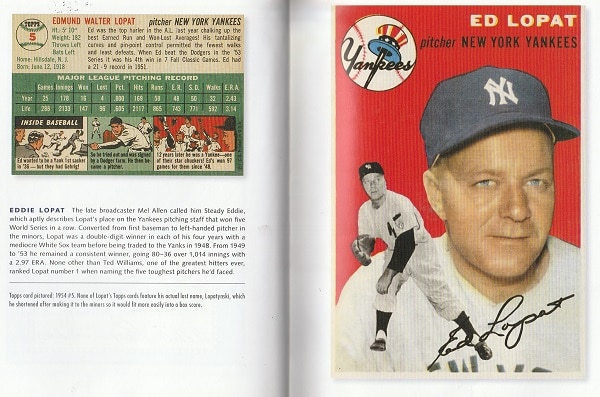 Another 1954 card shows the stern visage of Bill "Moose" Skowron whom I liked a lot because he was from Chicago like me and played first like me. Well, he was a good first baseman. I did my best.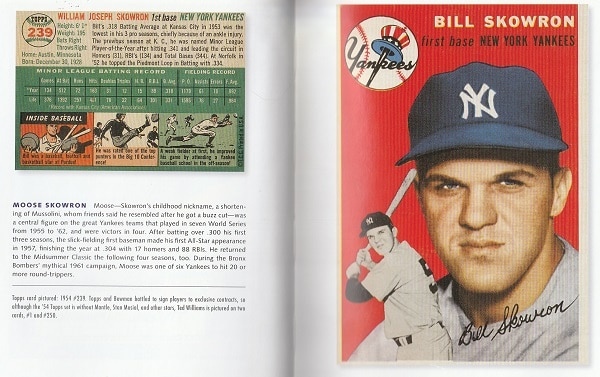 The 1964 card for Cletis Boyer is one that I recognize as having owned.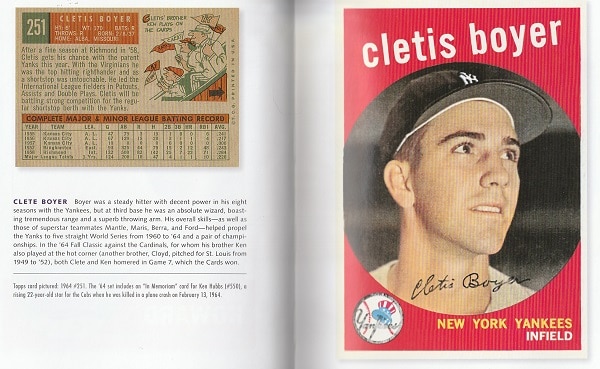 David Cone is in the midst of throwing a pitch on the cover of his 1999 card, and this image captures the attractive compactness of his style. He always struck me as a gusty, gritty competitor.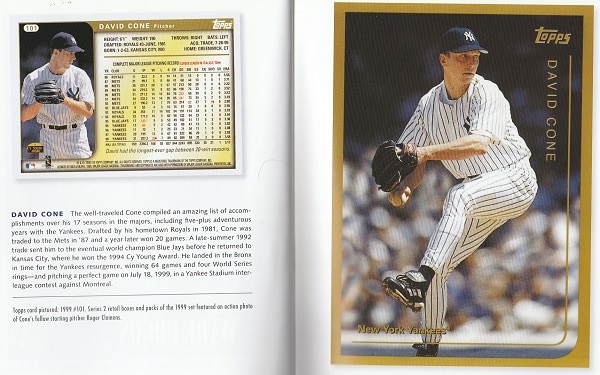 For Derek Jeter, the card on display, from 1993, shows him as a 1992 Draft Pick, and, truth be told, he looks pretty dopey. He'd get more polish very soon.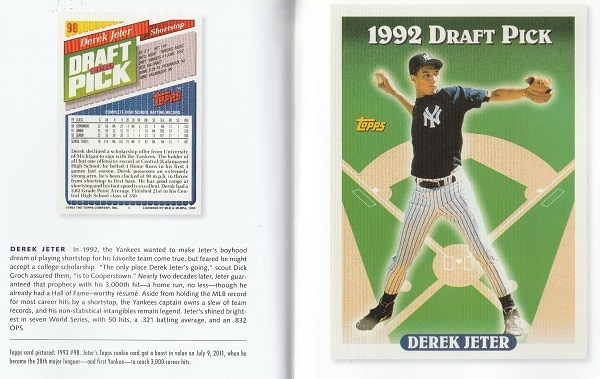 The back section of Yankee Greats is made up of cards of lesser players and managers. The one from 1957 of Don Larsen is a surprisingly elegant portrait of the guy who pitched the first and only World Series perfect game the season before.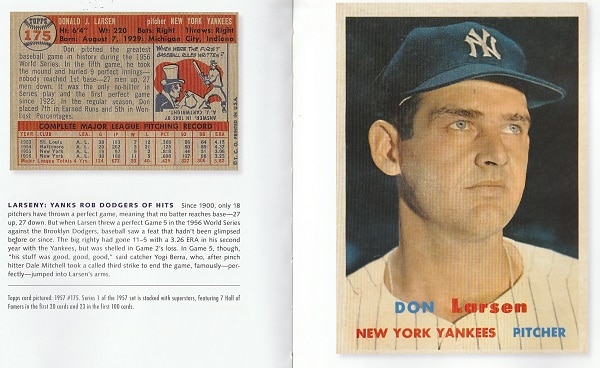 The high point for me in the book is the 1998 card for utility infielder Luis Sojo who always seemed to be a happy sort of a guy, and a guy whose unorthodox batting style got a lot more hits than one would expect, and one of my favorite Yankees of all time.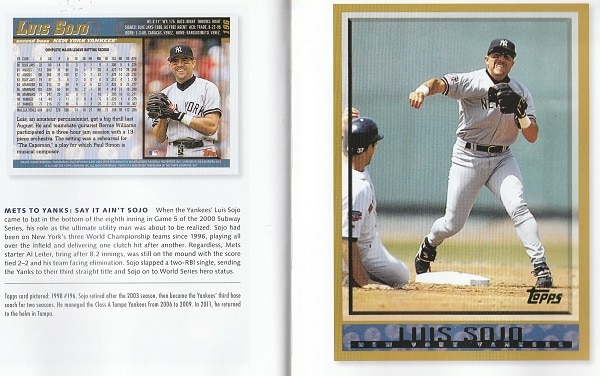 Patrick T. Reardon
2.8.22