The first interview about my upcoming book — The Loop:  The "L" Tracks That Shaped and Saved Chicago (SIU Press, November) — will be Sunday at 1:15 pm with Playtime book show hosts Bill Turck and Kerri Kendall.
You can tune in online on Facebook at WCGOradio and streaming at WCGO.com.  Also, it can be heard by anyone in northern Illinois and southern Wisconsin on the radio at AM1590.
Also on the show will be Richard Reeder, author of "1001 Train Rides in Chicago."
The Loop is the first book to tell the rich story about the impact of the elevated Loop on Chicago and on the city's development, on the city as a physical place and as an idea.  Indeed, it's the single most important structure in the city's history.
You can preorder the book at SIU Press or Amazon.com or your local bookstore.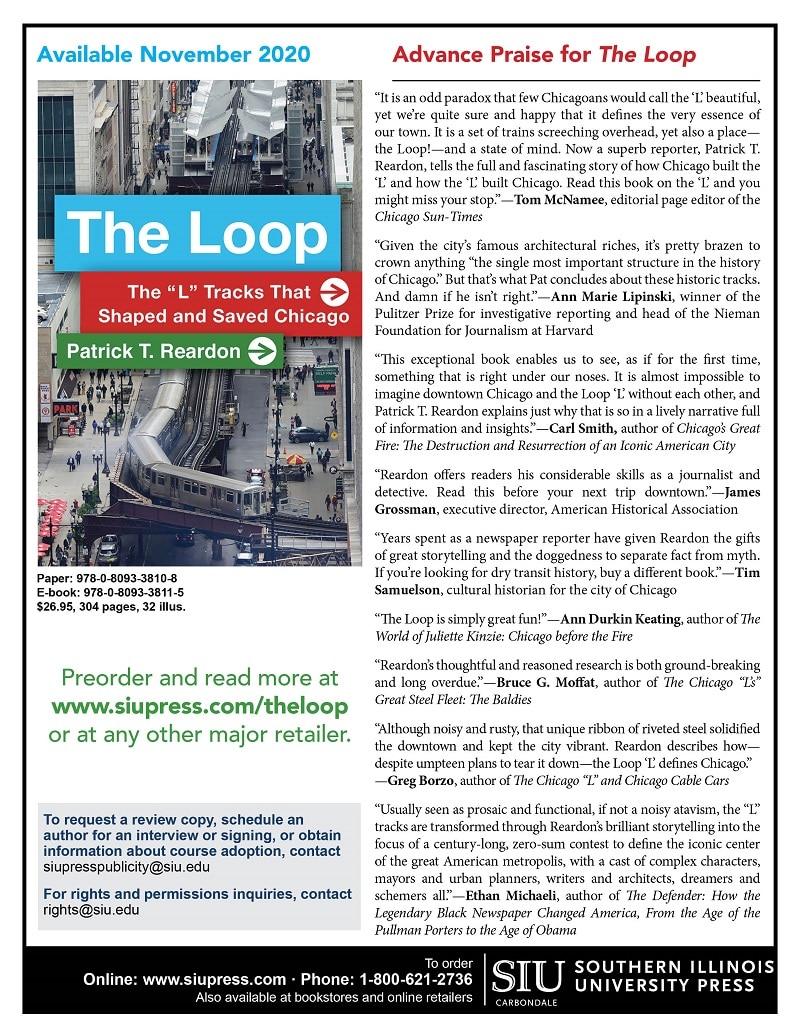 The Loop tells how the elevated Loop came to be, how it rooted Chicago's downtown in a way unknown in other cities, how it played an important role in unifying the "schizophrenic" three-sided city and how it protected Chicago's downtown — and the city itself — from the full effects of the suburbanization of America during the second half of the 20th century.
It uniquely combines urban history, biography, engineering, architecture, transportation, culture, politics and other fields and synthesizes masses of data and theories to develop new and surprising insights into what has made Chicago tick.
Colorful and significant Chicagoans also make appearances within the pages of this book, including legendary lawyer Clarence Darrow, poet Edgar Lee Masters, Mayor Carter Harrison II, real estate entrepreneur Levi Z. Leiter, novelist Nelson Algren, Mayor Richard J. Daley and three saviors of the elevated Loop — Chicago Tribune reporter Paul Gapp, architect Harry Weese and Mayor Jane Byrne — as well as members of the notorious Gray Wolves of the Chicago City Council, including Johnny Powers, John "Bathhouse" Coughlin and Michael "Hinky Dink" Kenna.
But the most singular presence in this story is Charles Tyson Yerkes, a man demonized in the city's history as a corrupt financier who, with his larger-than-life personality, put his imprint in a major way on not one, but two world cities — Chicago and London.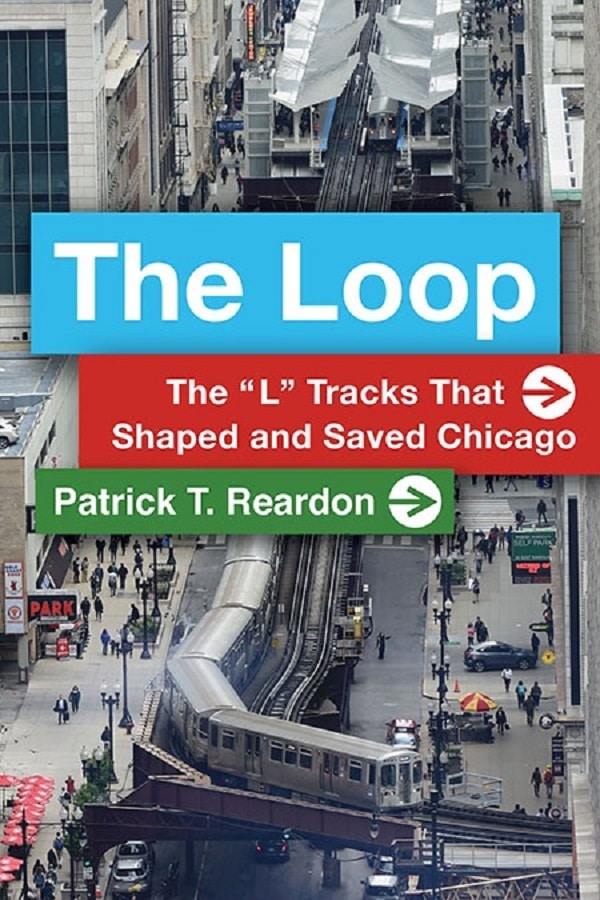 Pat Reardon
7.22.20